THE WES SAYER TRIO
The Wes Sayer Trio is a talented band out of Wilmington, NC that brings creativity and soul to all their music.  Get ready to enjoy some amazing rock, classic rock, and blues!
Dinner and a Show is from 7:00 PM – 11:00 PM!  Cover FREE!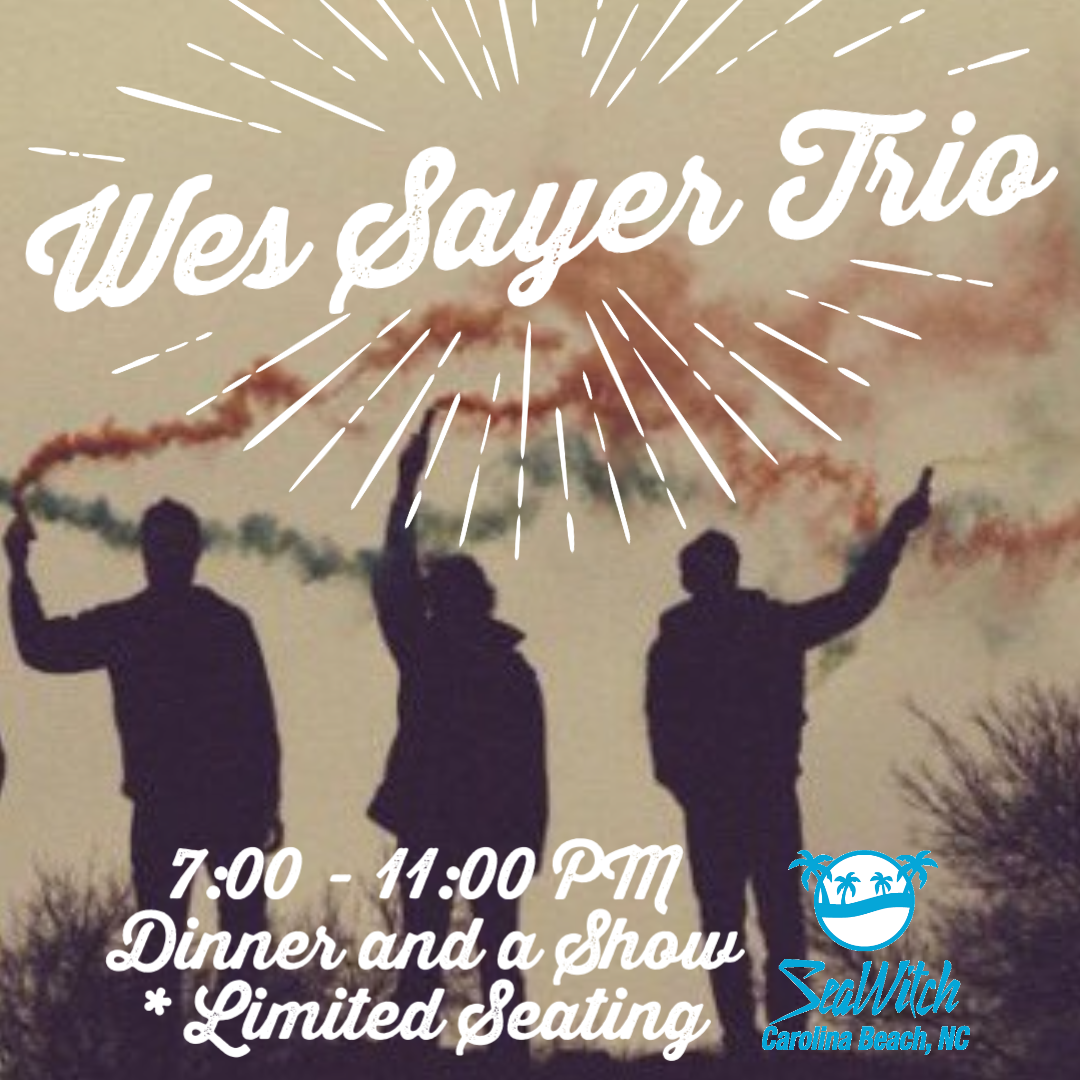 Ask your server about rotating Lunch and Dinner Specials!
Bar Specials:
$5 Lunazul 100% Agave Tequila
$5 Amaretto Sours
$5 Deep Eddy Vodka Flavors
KID FRIENDLY.  PET FRIENDLY.  OUTDOOR AND TIKI BAR SEATING.
If you haven't dined with us recently, here's our new policies and procedures to keep our guests and employees safe!
Information about SeaWitch and new NC Mask Mandate:
As mandated by the state, customers are now required to wear masks at our establishment. It's a little inconvenient, we know, but it may help protect others and certainly won't stop the fun!
We have been wearing masks the entire time since reopening and it's not that bad at all! Plus it helps us keep you and each other healthy 💛
If you need a disposable mask, you can purchase one from us for only a $1.00
When do you have to wear a mask?
🔸Checking in at the host stand
🔸 Waiting for a table on premise (If you want to wait mask free off the property- just take a nice stroll on the beach access beside us and we will call you when your table is ready)
🔸Walking to your table, walking to the bathroom, and leaving the property
🔸 Picking up a TO GO order
When can you take off your mask?
🔸The entire time you are seated at your table enjoying great food, drinks and live music!
*** We do not take reservations or call ahead seating during this Phase 2 of reopening and operate on a first come, first serve basis. Our peak wait times every evening are from 6:30 to 8:30 pm (come early to beat the crowd!)