VALENTINE WEEKEND 4 COURSE DINNER
We are excited to offer you an amazing Valentine Weekend 4 Course Dinner!
Our Valentine Weekend Menu will be offered February 11-12, 2022. We are accepting reservations on both evenings and will be offering this amazing 4 Course Meal in addition to our Regular Menu.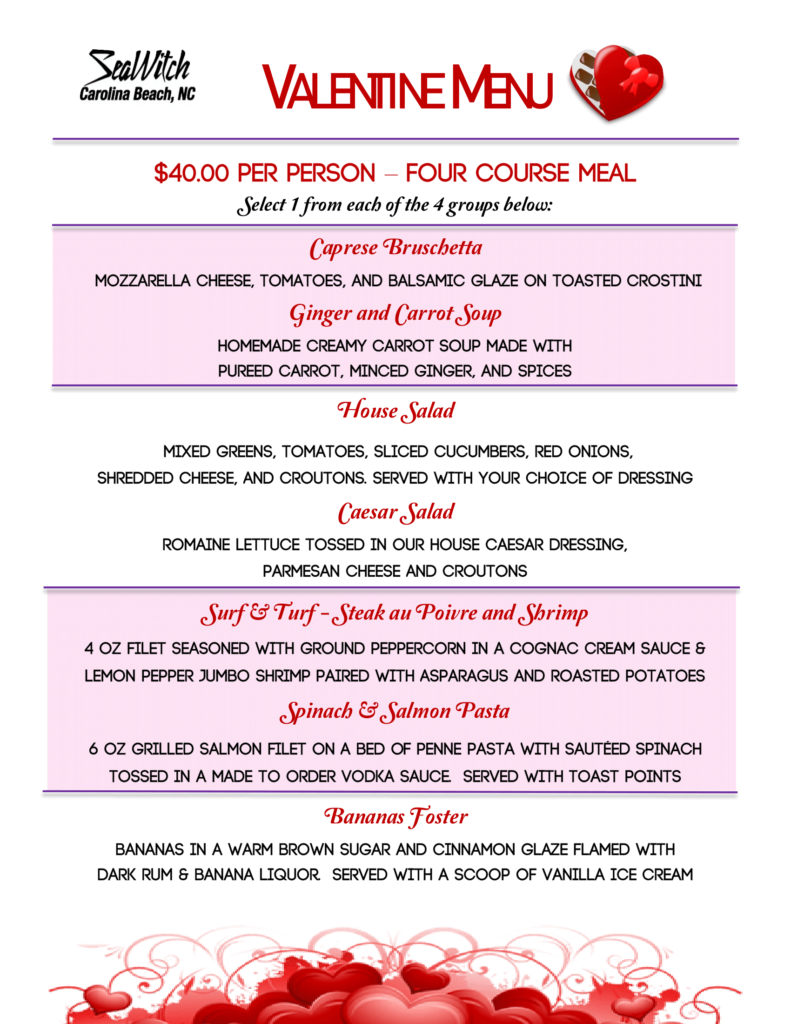 Pair your meal with one of our delicious Valentine's Day cocktails and enjoy live music with Bacon Grease Trio on Friday night and the John Hussmann Trio on Saturday night.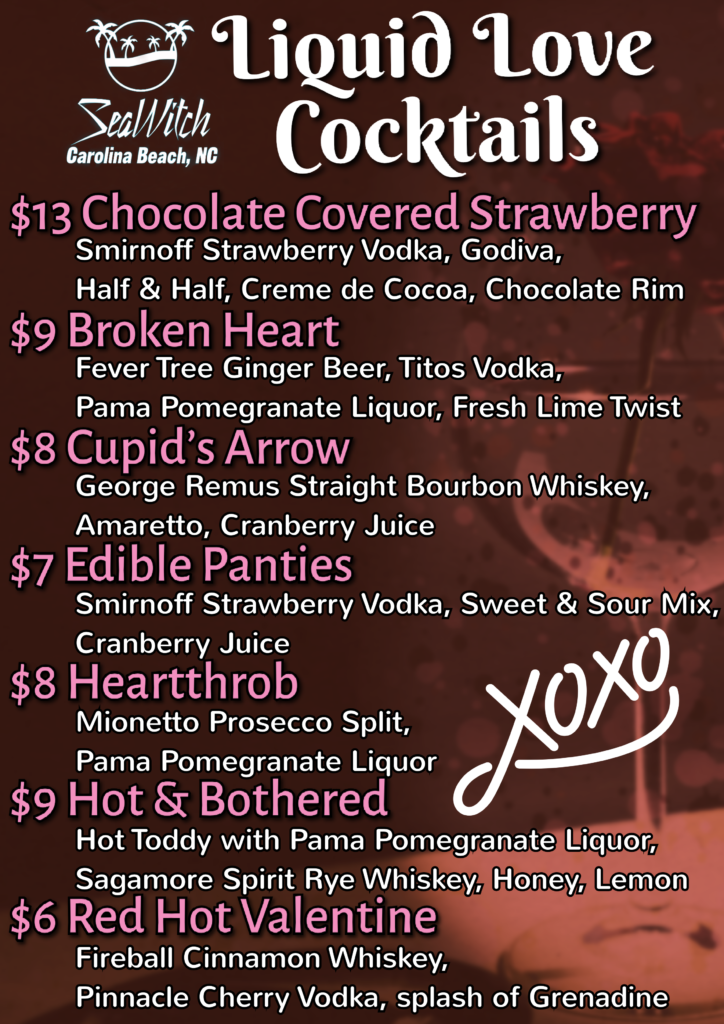 For reservations, call 910.707.0533, message us on Facebook or Google, or email us at information@seawitchtikibar.com!