February 7, 2021 – Super Bowl Sunday TO GO
This year we are selling pre-ordered Super Bowl snacks for you to enjoy from your home! With the big game not starting until 6:30 pm this year and with the current curfew, we will be closing early this Super Bowl Sunday.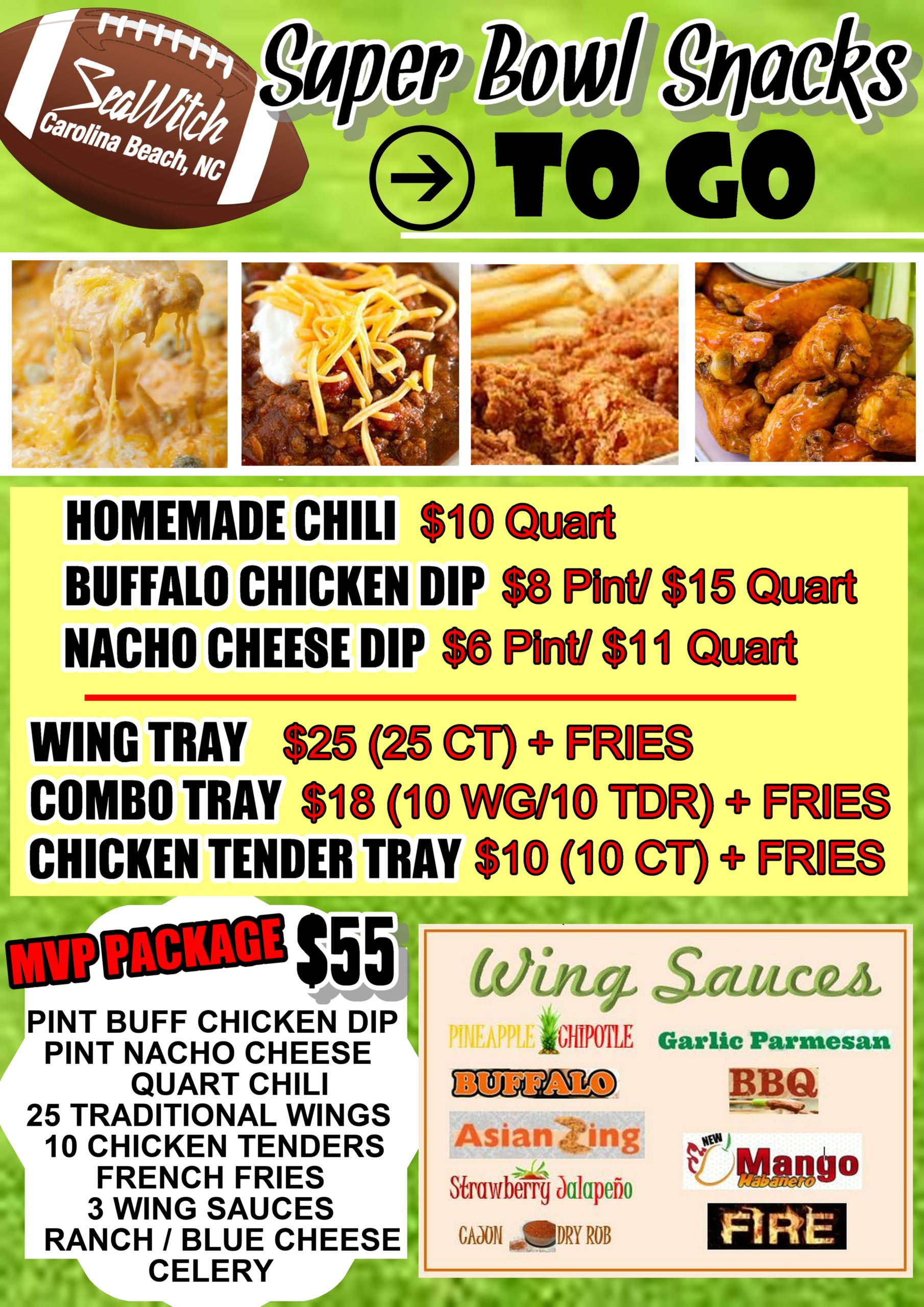 Just order and pay anytime from 1/27-2/5! Pick-up is Super Bowl Sunday from 12pm – 5pm!
We've got some delicious platters and dips for you to pick up with super easy re-heat instructions!
– Homemade Chili ($10/qt) served with Crackers, Sour Cream and Cheese
– Homemade Buffalo Chicken Dip ($8 pnt/$15 qt) served with Tri-Color Tortilla Chips
– Nacho Cheese Dip ($6 pnt/$11 qt) served with Tri-Color Tortilla Chips
– Wing Tray ($25) includes 25 wings, two Wing Sauces, French Fries, Ranch and Blue Cheese, Celery
– Chicken Tender Tray ($10) includes 10 Chicken Tenders, two Wing Sauces, French Fries, Ranch and Blue Cheese
– Combo Tray ($18) includes 10 wings, 10 Chicken Tenders, two Wing Sauces, French Fries, Ranch and Blue Cheese, Celery
– MVP Package ($55) includes Pint Buffalo Chicken Dip, Pint Nacho Cheese, Quart Chili, Tri-Colored Chips, 25 wings, 10 Chicken Tenders, Three Wing Sauces, French Fries, Ranch and Blue Cheese, Celery