DELIA STANLEY BAND
SHOWTIME: 8:00 PM – 11:00 PM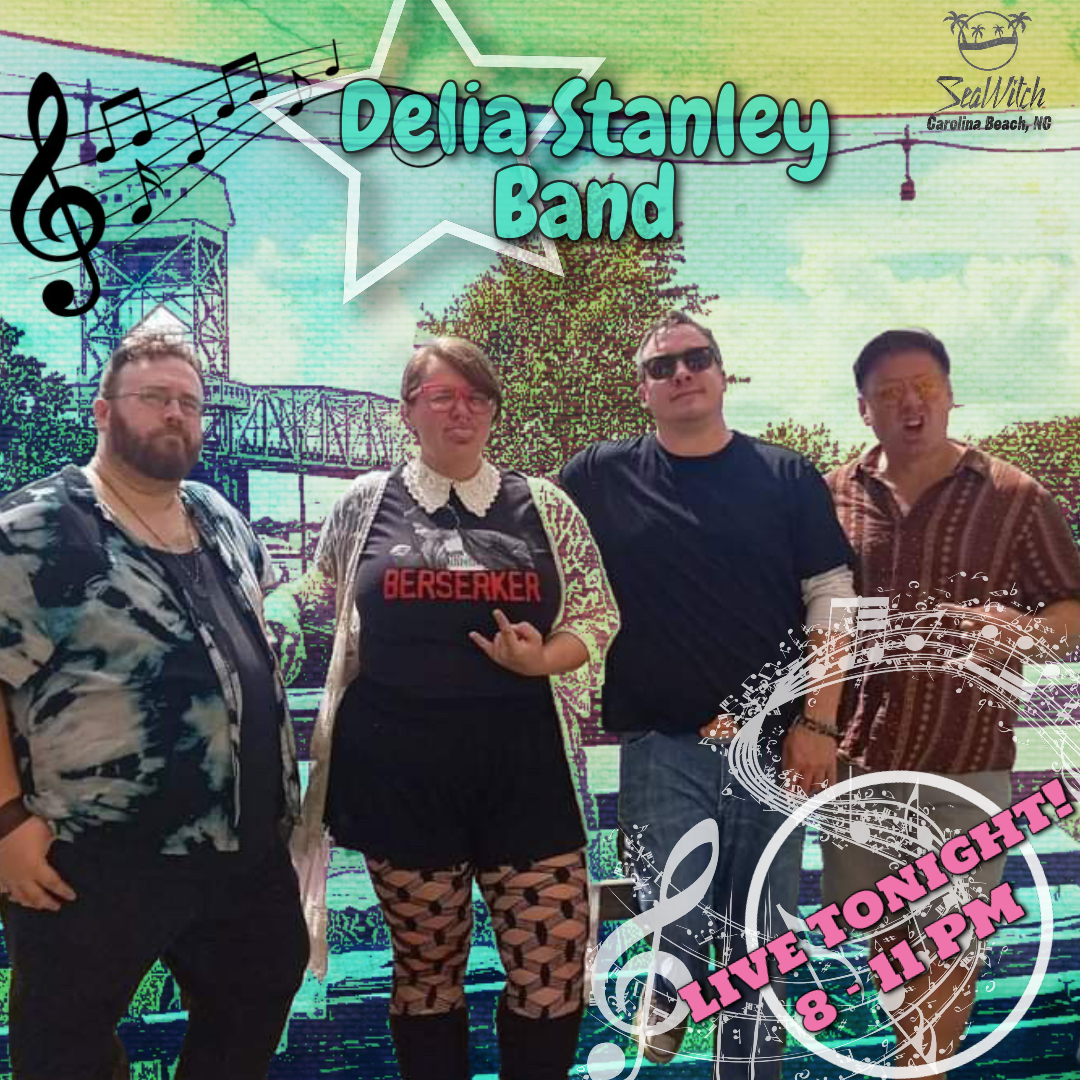 About the Artist:
Delia Stanley is an artist through and through! She paints, she plays music, she writes, and she performs. She is very hardworking, and it pays off in all of her art. She is a high energy performer, who also happens to be a Ghost Walk Guide in Downtown Wilmington!
Check out her website:
Delia Stanley
Facebook page:
(1) Delia Stanley Art & Music | Wilmington NC | Facebook
YouTube Channel:
DeliaTheArtist – YouTube
Don't forget to ask your server about our Daily Rotating Specials!
Friday Bar Specials
$5 Midori Sours
$5 Seagram's 7
$5 Jim Beam
$5 Jim Beam Honey
Dog and Family Friendly!