DRAG ME TO THE BEACH – CHARITY DRAG BRUNCH!
Sunday, June 11th Carolina Beach Bar Club is hosting a Charity Drag Brunch!
The show is open to everyone 18 and older.
Doors @ 11am – Show starts @ 12pm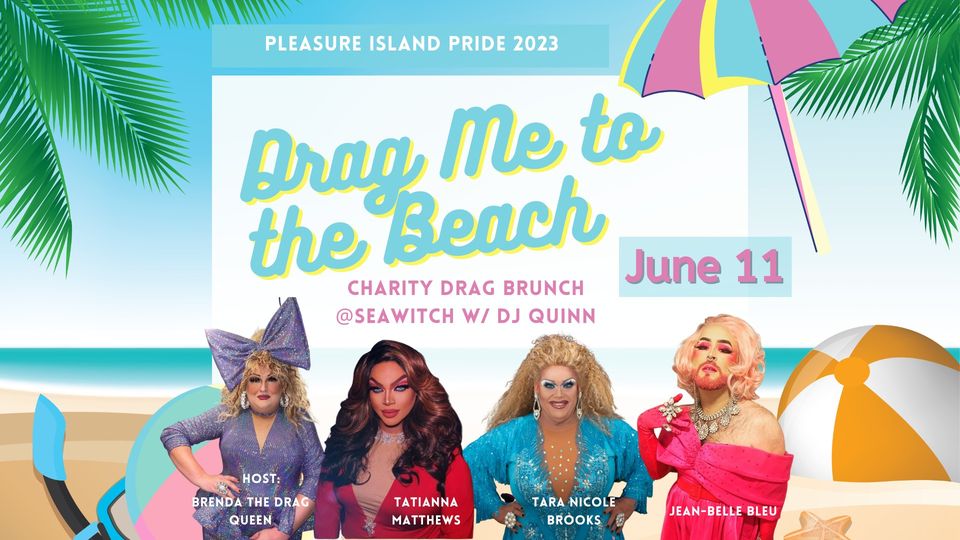 About the Event:
Your Sunday Funday is about to get wild thanks to Carolina Beach Bar Club's "Drag Me to the Beach" event at the SeaWitch Tiki Bar in Carolina Beach, NC!
Hosted by the hilarious Brenda the Drag Queen and featuring performances by an incredible cast of NC drag performers, this charity drag brunch is a can't miss event!
100% of proceeds from sponsorships, tshirt, raffle, and ticket sales go directly to the LGBTQ Center of the Cape Fear Coast.