BOOZE FOR BOXERS
SeaWitch and Carolina Boxer Rescue proudly present the 4th annual "Booze for Boxers" event!
12:00 PM – 5:00 PM.  Family and Dog Friendly!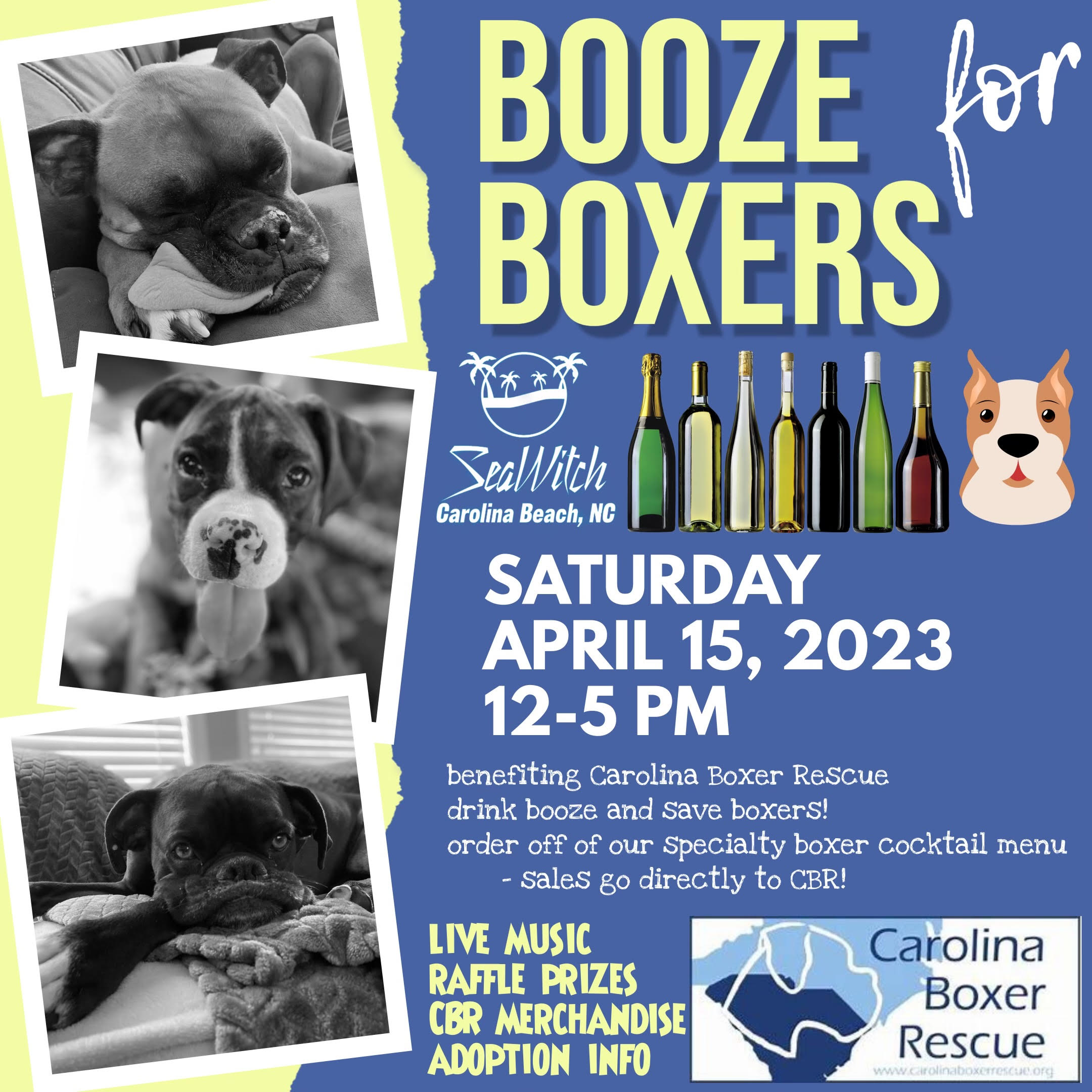 PAWSITIVELY AWESOME ACTIVITIES:
Live music starting at 12pm
Raffle Prizes with one surprise high ticket item!
Carolina Boxer Rescue merchandise
Fun Games and Contests!
HOW YOU CAN HELP:
1. DRINK BOOZE
SeaWitch is donating 100% of sales for each purchase of our drink specials:
–
–
–
2. Purchase Raffle Tickets for some AWESOME prizes! (We have one AMAZING high ticket item up for grabs!)
3. Enter the 50/50 Pot
4. Buy some cool CBR merchandise
Come and join us for some fun in the sun and to support saving the nubs!
For more information on Carolina Boxer Rescue, check out their website at:  http://www.carolinaboxerrescue.org/
If you are interested in adopting or becoming a foster, please speak with local area coordinators to give you the next steps!