FIRST EVER CAULDRON CUP!!
A month long contest

$500 cash to 1st place!!!!!!!
Events take place every Wednesday in February starting at 7pm
It cost nothing to enter!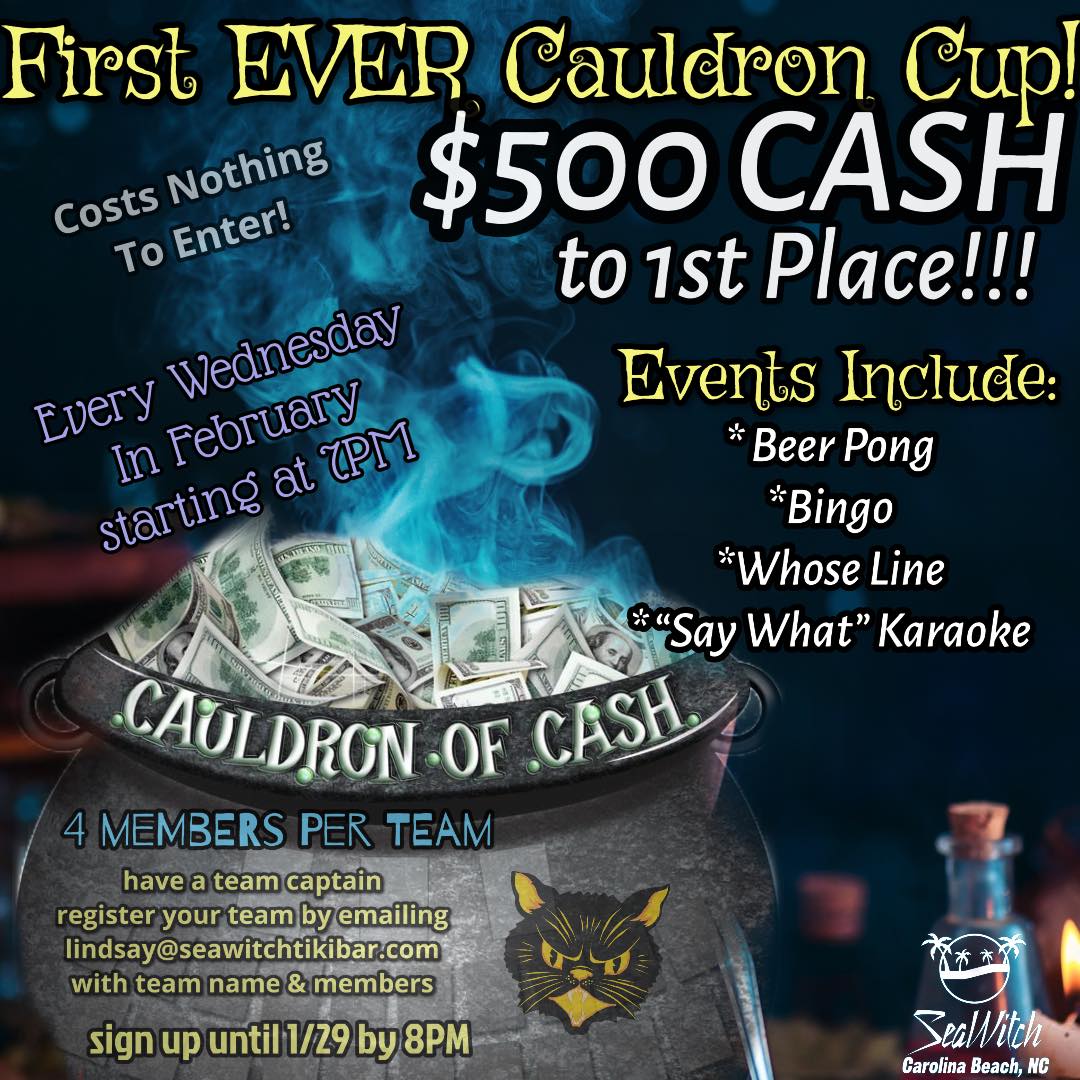 Our events include:
Beer Pong
Bingo
Whose Line? (Guess who said the famous quote)
"Say What" Karaoke
There are 4 members per team.
Four ways to register:
1.  Do in person at Restaurant
️2.  Email team name & members to lindsay@seawitchtikibar.com
3️.  message us on Facebook or Instagram
4.  Click on the link below:
https://docs.google.com/forms/d/e/1FAIpQLScn33WmqOumUDsWwHWvasVyRok2aW3Hc8D-aiKle_bbkYzO0g/viewform?usp=pp_url