2020 Locals Concert Kick-Off featuring SPARE CHANGE
March 19
8:00 pm - Midnight
2020 Locals Concert Kick-Off featuring SPARE CHANGE
8:00 PM – MIDNIGHT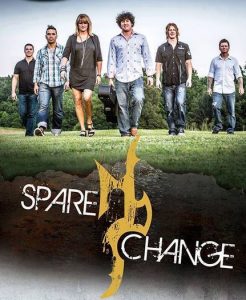 About SPARE CHANGE:
Spare Change, based in La Grange, NC, is one of the Carolina's' most well known and respected party bands. Their diverse playlist makes them an instant crowd sensation. From rock, country, beach, funk, rap, current Top 40 hits, and classic rock, Spare Change is sure to play a favorite of all persons attending. With five singers (including a female), a rapper, a trumpet player, and even an electric violinist, their range and versatility is unmatched. 
***THE LAST DAY TO BUY SEAWITCH 2020 LOCALS PASSES IS TUESDAY, MARCH 31, 2020***
We are offering two tiers of Locals Passes this year:
1. $10.00 Locals Pass
This covers ALL SeaWitch's Bands that have a cover charge for the 2020 season (excluding only New Year's Eve)!!!!
– Spare Change
– Black Glass
– Machine Gun
– Flannel Rebellion

2. $20.00 Premier Locals Pass
This covers all SeaWitch cover charge bands, PLUS all Edge Beach Music Series bands.
The Edge Beach Music series includes FIVE Beach Music concerts.
We are so excited about the 2020 Season and have worked extremely hard in bringing the best of the best to our entertainment line-up!
Comments
comments