Closed Labor Day
September 5
All Day!
Closed Labor Day
We apologize for any inconvenience to our customers, but we will be closed today for Labor Day.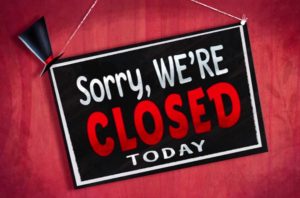 All of our employees worked incredibly hard this summer (and especially this past week) and we feel it is important to let them celebrate Labor Day too and get some much needed rest!
Thank you so much for your understanding! We will reopen at 4:00 pm tomorrow and resume our AWESOME Off-Season Specials!
Happy Off-Season everyone! It was a truly great summer this year on Carolina Beach!
Comments
comments