Bar · Bands & Musicians · Event Venue
Upcoming Events
Recently Announced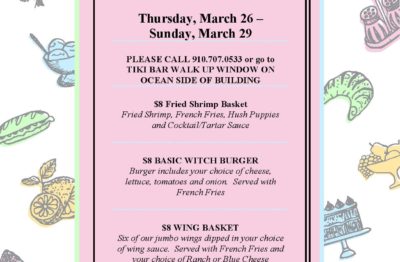 March 26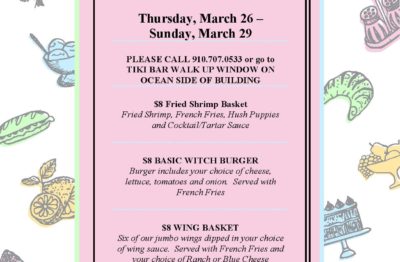 March 29
MARCH 26 -29 CARRYOUT MENU
March 29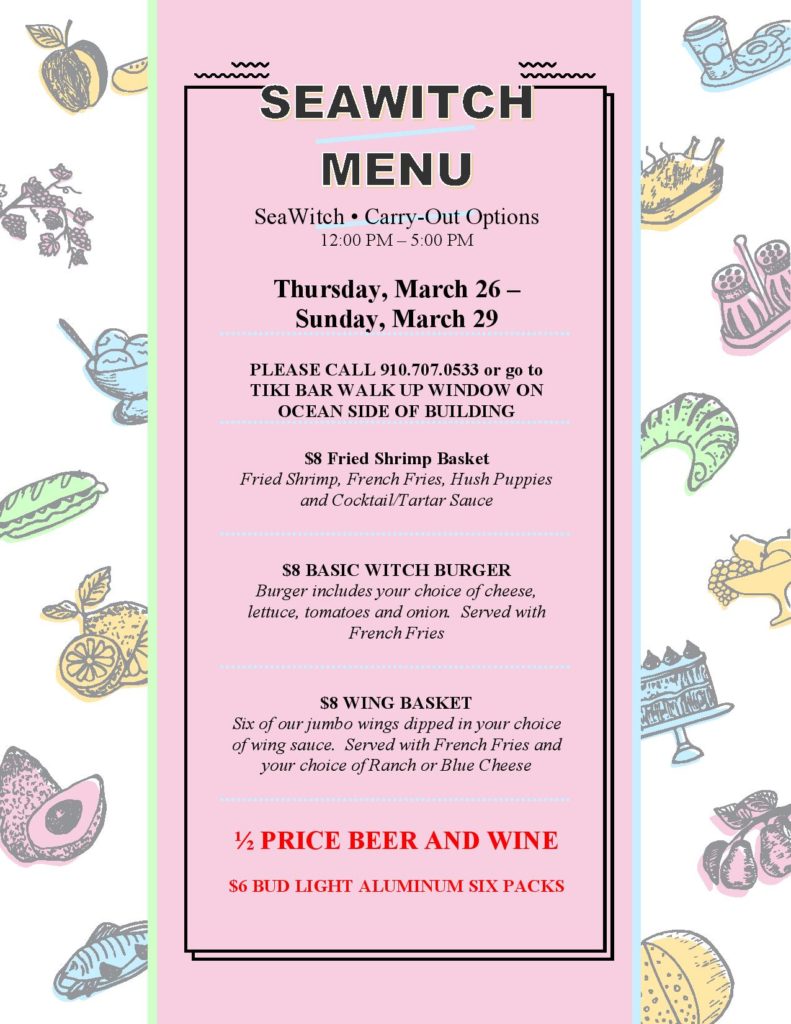 March 26 – 29, 2020 Carryout Menu We will be offering this menu for Carryout this week from Thursday – Sunday 12:00 PM – 5:00 PM Call us at 910-707-0533 to place an order or come to our Tiki Bar Window (Oceanside of our Building) to place order! $8 MEAL MENU: Fried Shrimp Basket Basic […]
Closed Today
March 30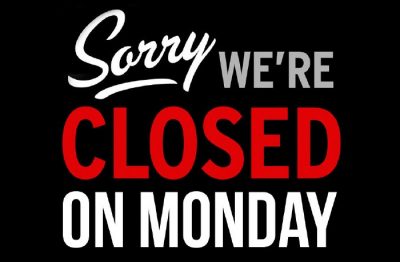 Closed Today We apologize for any inconvenience and will reopen Tuesday at 4:00 pm for Business!  Check out our Entertainment Schedule on our website for all of this week's events!
Eric Metts
March 31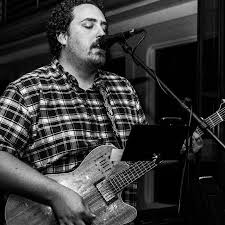 Happy Tuesday!  It's "Burgers and Brews" Night at The SeaWitch Live Music with Eric Metts from 7-10 in the Tiki Bar! SEAWITCH BURGERS & BREWS NIGHT Every Tuesday throughout the off season!  Each Burger is $6 for a basic burger! They automatically come with Lettuce, Tomato and Onion for free! They automatically come with Fries […]
WEEKLY DINNERS TO GO (Week of March 30 – April 5)
April 1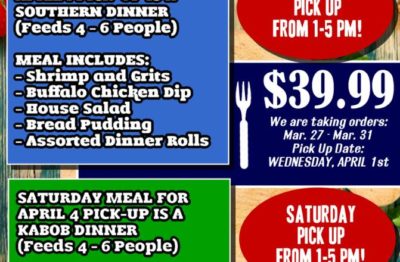 It's time for our weekly Dinners To Go! Please consider ordering one of our Dinner To Go Meals this week to help us be able to provide work for our amazing employees if you are able to! WE ARE OFFERING TWO DINNER TO GOS THIS WEEK due to high demand. A HUGE thank you for […]
Did someone say food & drink specials!
TUES
WE MISS OUR
CUSTOMERS
WED
WE WILL GET
THROUGH THIS
FRI
SEE YOU ALL
VERY SOON!