Jason Jackson & JV Flanagan
January 9
7:00 pm - 10:00 pm
Happy Thursday!
Since we've been closed for our annual maintenance for a week, tonight we are doing HALF PRICE BAR and Witchy Wednesday food specials, as well as our regular Thursday specials!
LIVE MUSIC:
JASON JACKSON & JV FLANAGAN
7:00 PM – 11:00 PM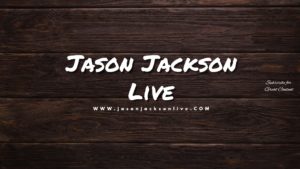 HALF PRICE BAR
ALL NIGHT.  ALL ALCOHOL.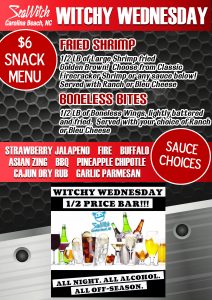 $6 SNACK MENU
Boneless Wings
Fried Shrimp
BLUE PLATE DINNER SPECIAL EVERY THURSDAY NIGHT!
Each Thursday, we will be featuring a "Blue Plate Special" that will range from $8-12.  It could be a New York Strip steak Dinner, Meatloaf Dinner, BBQ Platter, Shrimp and Grits, Brunch for Dinner……. we change it each week and it's always a delicious steal!
 TONIGHT'S BLUE PLATE SPECIAL:  $10 BBQ Platter with Ribs, Baked Beans, Green Beans, Banana Pudding and Corn Muffin!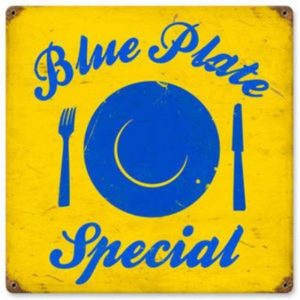 Comments
comments