Flannel Rebellion
August 17
8:00 pm - Midnight
Flannel Rebellion
Showtime is from 8:00 PM – Midnight.  Cover Charge:  $3/Individual or $5/Couple
Wilmington's #1 90's Grunge Cover Band!
90's grunge cover band. Covering Pearl Jam, Soundgarden, Tool, Stone Temple Pilots, Nirvana, Alice in Chains, Radiohead, Weezer, Rob Zombie, Toadies, Spacehog, Bush, Temple of the Dog, Foo Fighters, Jeff Buckley and more…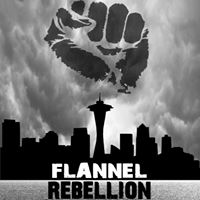 BAR SPECIALS:
$5 Southern Comfort
$5 Naked Turtle Rum
$5 Lunazul 100% Agave Tequila
Ask your server about rotating Lunch and Dinner Specials!
Comments
comments